Meet the Team! – In this blog series, we want you to get to know our wonderful colleagues better. Day after day, we work together to make cidaas run smoothly – but who is actually sitting behind the laptop?
Get to know our colleague Tujit, Software Developer at Widas Group, better today! 😊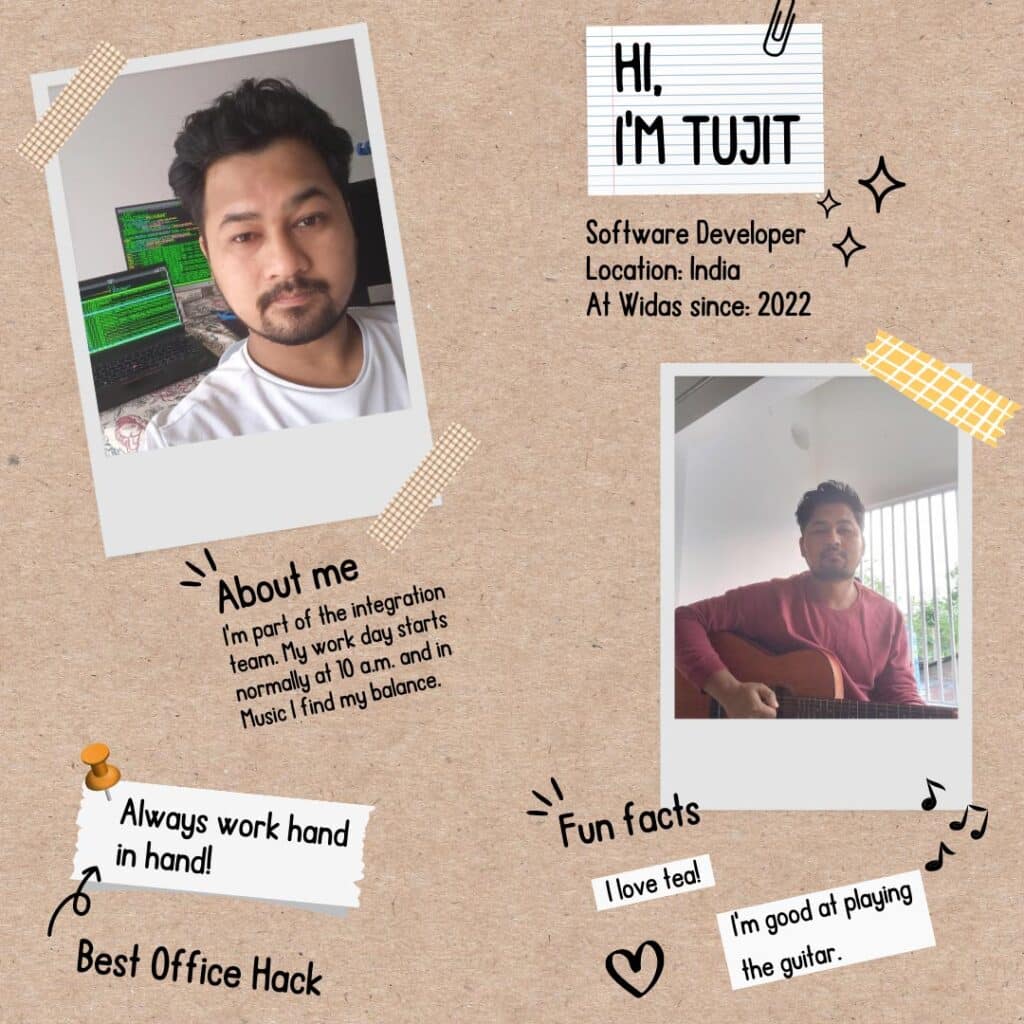 Tujit, how does your everyday work at Widas look like?
I'm part of the integration team at cidaas. Here I mainly take care of fixing software bugs.
Correcting an existing error sounds relatively easy in theory, but is often a real challenge in practice. For example, the error must be identified and localized before troubleshooting can be carried out.
In theory, there are 5 practical steps to successful resolution that a software development team should follow when fixing bugs: Reproduce, Root Cause, Resolve, Regression, and Retrospect.
As soon as an error is reported to us, it is our job to find a solution as quickly as possible to ensure the smooth functioning of the cidaas environment.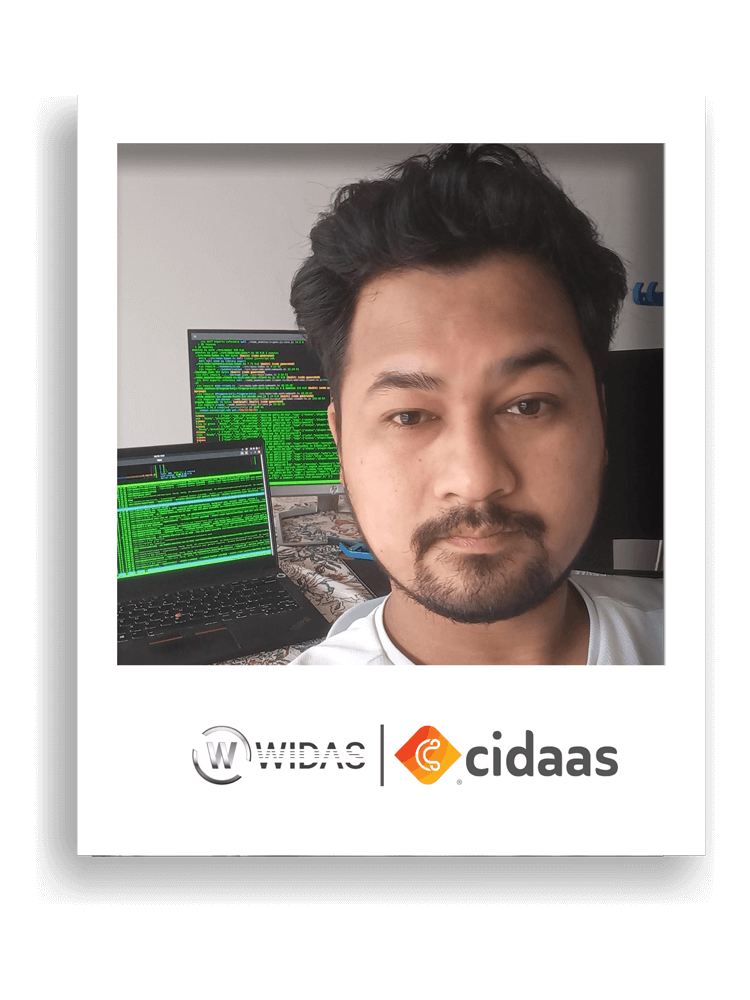 How does this work for you?
We all work in different teams, with different tasks, yet our goal is the same: to ensure a smooth customer journey. When working in an international & diverse organization, working closely with colleagues, from different backgrounds, is key to achieving a common goal. We support each other as a team in order to complete the planned tasks in the best possible way.
How does a normal working day at Widas start for you?
For me, due to our hybrid work model, the day starts either in the home office or in the office.
My workday usually starts around 10 in the morning. When I work from the office, as is the case in most major cities, even in India's Silicon Valley, I am affected by the very heavy traffic. But as soon as I'm in the office and turn on my laptop, I experience one of the most beautiful things: I'm served a hot, naturally derived tea. THANKS to Paul – our good soul in the Indian office.
For me as a tea lover, this is a real treat. Now the work can begin!
The location doesn't matter to me – good Internet is enough for me to be able to work.
What makes working at Widas so special?
There are a lot of great memories that I carry. If I remember well, a very special day was the first day at Widas – the welcome, even if it was quite some time ago, was indeed unforgettable. My colleagues were very friendly, and there was a collegial warmth in the air right from the start. I have very fond memories of these efforts, which made me feel good. A pleasant workplace is one of the many things I value most. I'm proud to be part of this team.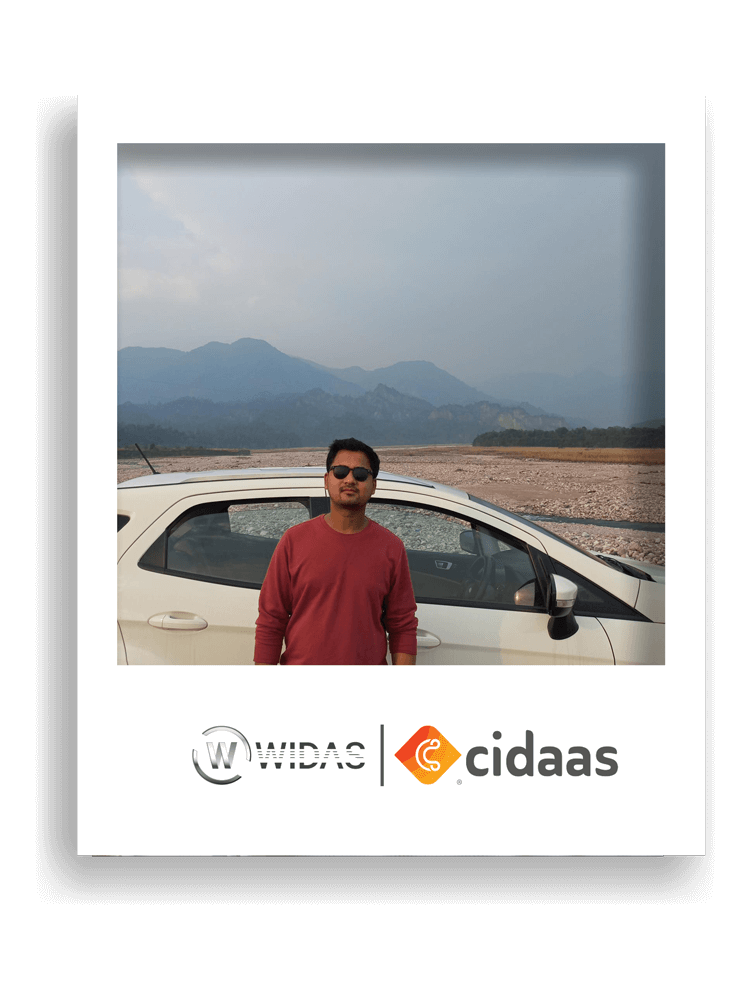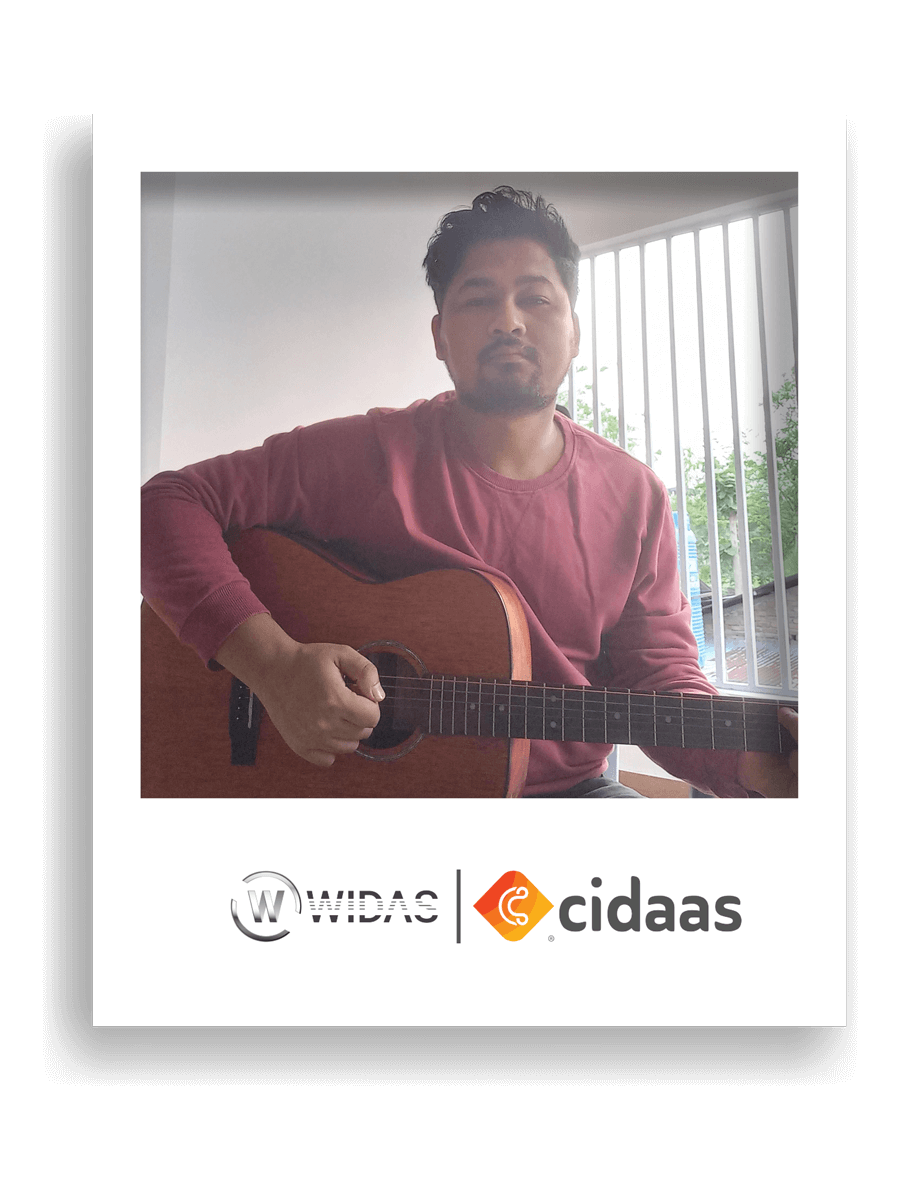 How do you spend your free time?
I find my balance in music. I just take my guitar and start playing this or that melody. As soon as I start playing, the old, forgotten favorites pop up in my head, only to make their return soon after. When my fingers gently stroke the strings, I forget about everyday life and think of nothing.
Despite the hustle and bustle of today, try to find some time for yourself.